Can You Install A Hand Dryer Over The Sink?
Once you have purchased your high-quality hand dryer, the next step is its installation which is just as important as the product itself. Finding the right placement can be tricky and dependent on many factors. Floor layout, size of your washroom, location of sinks and access to power and electricity safely. Not considering these factors when installing a hand dryer can potentially create health and safety issues. For example; a person with wet hands who has to travel a longer distance to the hand dryer will leave a trail of water drops on the floor. This can cause a trip hazard and also create a perfect environment for germs and bacteria to breed.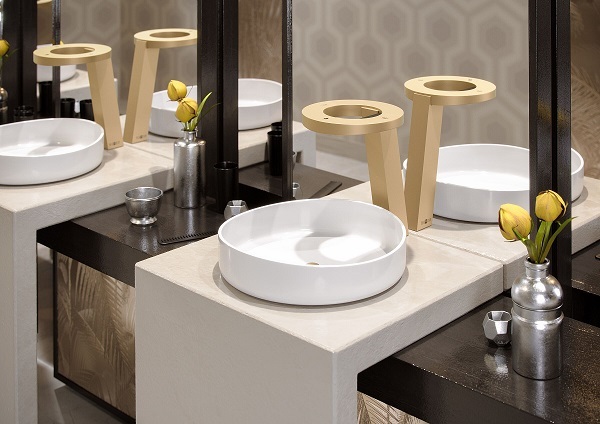 Take your time and assess all risks before installing your hand dryer. Keeping hand washing and hand drying spots in the same location is ideal for comfort, ease and safety. One common question is "Can we install a hand dryer over the sink?" The answer is yes you can.
Here are some of the benefits of installing a hand dryer over a sink
Minimises movement in the washroom
Water doesn't reach the floor as all the excess water is over the sink and flows straight down the drain
Space freed up can be used for more sinks or for ease of foot traffic
Are There Other Options For Hand Dryer Placement?
Yes, there are some great alternative locations to install hand dryers. In fact, with some new models on the market, you don't need a separate hand dryer installed on a wall at all! The VELO Concept 3 hand dryer brings together all three functions of soap dispensing, washing and drying in a single tap unit at the sink, which means you don't have to look for a separate tap with hand dryer.
The modern and minimalist design adds huge amounts of style but also convenience. Installing the VELO concept 3 hand dryer is a compact way of keeping the wash and dry methods all in the same area keeping users as close to the water source as possible. They take up hardly any room on the wall, if any, depending upon the type of finish required. Its stylish look will go with every sink and will fit most commercial bathrooms and washrooms.
You also have the option to completely renovate the washroom with taps of your choice and still add this type of hand dryer to the sink area. What is exciting is you can add this type of hand dryer to any current sink and tap area, without the need to re-plumb the water taps with its simple retro-fit installation process.
This hand dryer uses electric sensors which is a COVID-Safe unit removing the need to touch the units which create a safe and hygienic environment. The unit also offers a drying time of approximately 14-15 seconds which means it is excellent for high traffic areas and can easily dry 300+ hands per day.
Whether it's a complete refit or an upgrade, with the Velo concept 3 hand dryer there's an option out there to suit every budget and requirement. Placing a hand dryer over a sink can have a number of benefits in terms of health & safety, space availability, style and user experience.