What To Consider When Sourcing Hand Dryers For Disabled Toilets
Does the dryer make too much noise?
Some people might get affected by loud noises. Also, does the dryer take up a lot of space? Disabled toilets need to have a lot of space to allow people to move around in a wheelchair. If the dryer takes up too much space, it's going to be difficult for them.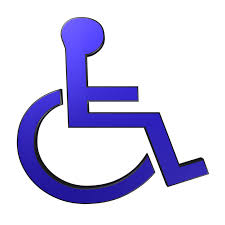 ​
Let's talk about some features that you should consider while getting a hand dryer for a disabled toilet.
Height of the hand dryer
The disabled person might not be in a wheelchair, and they might not be able to access a hand dryer if it is too high. There are several potential positions in which a disabled person might be, and thus they would be unable to use a wall-mounted hand dryer if it's too high. So make sure it's in a comfortable position. Velo Kai could be a good dryer if it's installed at the right height.
Blade dryers v/s wall mounted
Blade dryers work if someone puts in their hands from the top. This requires a person to be standing up. A person in a wheelchair wouldn't be able to put their hands through the top easily. For them, it's best to have a wall mounted dryer. So dryers like Dyson Air-blade or Velo Veltia tri-blade would be out of the question.
Loudness
If the disabled toilet is also used by mothers with babies, you need to keep the noise levels low. A noisy dryer might upset the baby. Also, loud noises might be a problem if the toilet is used by the elderly. Check the decibel reading on the dryer before buying it. Velo Kai produces 63 dB, which is almost as loud as a general conversation in a restaurant or office.
Hand dryers are common in all public toilets. However, when it comes to installing a dryer in a disabled toilet, you need to keep many things in mind. It should be easily accessible for a person in a wheelchair.
But not all disabled people use wheelchairs. There are different types of disabilities.
Moving around is difficult for the disabled and they require a lot of space. This is especially true if a person is in a wheelchair. To make sure that they can manoeuvre it easily, there should be ample space in the toilet. This is why the cabins for the disabled are bigger than the regular ones. When you install a dryer, make sure it does not take up too much space, else there will be less area for the disabled to move around. Velo Thin is the perfect choice for toilets where space is an important consideration. If there is ample space, Velo Kai would be great too.
While there are many other hand dryers that would work fine for disabled toilets, you need to make a choice keeping these factors in mind. If you get just any regular hand dryer in a disabled toilet, it will be of no good. If you can't find the right dryer, you can discuss the specifications with the vendor and they will be able to suggest the right model.