The Velo Fuga Hand Dryer
Are you shopping for a new hand dryer for your new commercial space or business? Check out the Velo Fuga hand dryer.
So, why should you choose the Velo Fuga?
Appealing Design
The Velo Fuga is a state-of- the-art hand dryer recognised for its modern and stylish European design – available to you at an affordable price. Users are drawn to it – because it is attractive – and it has an aesthetic appeal. It certainly is an eye candy!

Currently, the Velo Fuga Hand Dryer is available in three different colours: blue, black and red. It is constructed out a high quality material – ABS plastic. Considering its top quality construction and striking features – the Velo Fuga is hugely popular and a big hit with a large number of consumers. Furthermore, you have the option to select the chic and sophisticated stainless steel model too.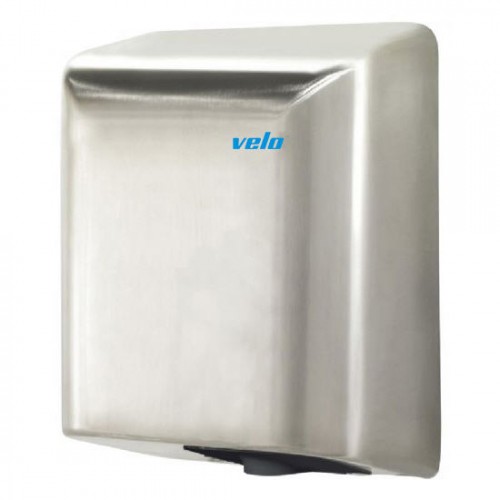 ​
Smooth, Efficient & Quick

Currently, the Velo Fuga hand dryer is regarded as one of the fastest and energy efficient hand dryers in the world. It operates on an electronic automatic infra-red sensor with a total electric power of 800W. Its approximate drying time is between 10-12 seconds. It runs efficiently on a 35000 rpm motor with an air speed of 305 km/h.

Due to its amazing functionality, it is suitable for high traffic areas. Presently, the Velo Fuga is installed at various kinds of locations like:
Hotels

Airports
Clubs
Universities

Sports stadiums

Shopping malls